Are you ready for Halloween yet? One of my favorite parts of Halloween is finding and/or creating a memorable and unique costume. Last year, Ben was the only (and cutest, I might add) SuperBaby at all the Halloween parties we attended, and his costume was perfect – right down to his red cloth diaper, homemade baby leggings, cape and boots, perfectly coiffed hair, and Superman pajama shirt. The entire costume cost less than $10 (not including the diaper we already owned) and was very comfortable. I loved that he had something different than all the mainstream costumes. And since there will be many years ahead when he will want to pick his own costume, I am taking full advantage of the precious years in which I can dress him in whatever I like.
If you have yet to find a costume for your little one, don't fear! There's still time to order one online (but hurry!), and it's early enough that most storefronts will still have a decent collection. Or if you're feeling thrifty, take a look on Craigslist, Facebook "yard sale" pages, or local thrift stores. It's a great way to reduce-reuse-recycle, and I've found that infant and toddler costumes tend to have very little wear since most were just worn for photos or walking around the block. I picked up a very cute lobster costume for Ben this year on my local Facebook yard sale page, and we'll be representing our New England lobster-loving roots out here in the desert. Our fur-babies will join in the fun with their own lobster costumes and my husband and I will be dressed as chefs. What's not to love?
Here's a few of my favorite costumes for kiddos this year. Happy costuming!
Sushi Roll: Dress your little one as a sushi roll this year! The fish can also come in orange for boys. Available in baby and toddler sizes up to 24 months from GizmoPurses on Etsy for $18. Order by October 26 for Halloween delivery.
Star Trek: If you have a Trekkie in the house, you may need this costume. And baby may have to wear it at least once a week for the indefinite future. Available in Command, Engineering, and Science colors. From GizmoPurses on Etsy for $15. Order by October 26 for Halloween delivery.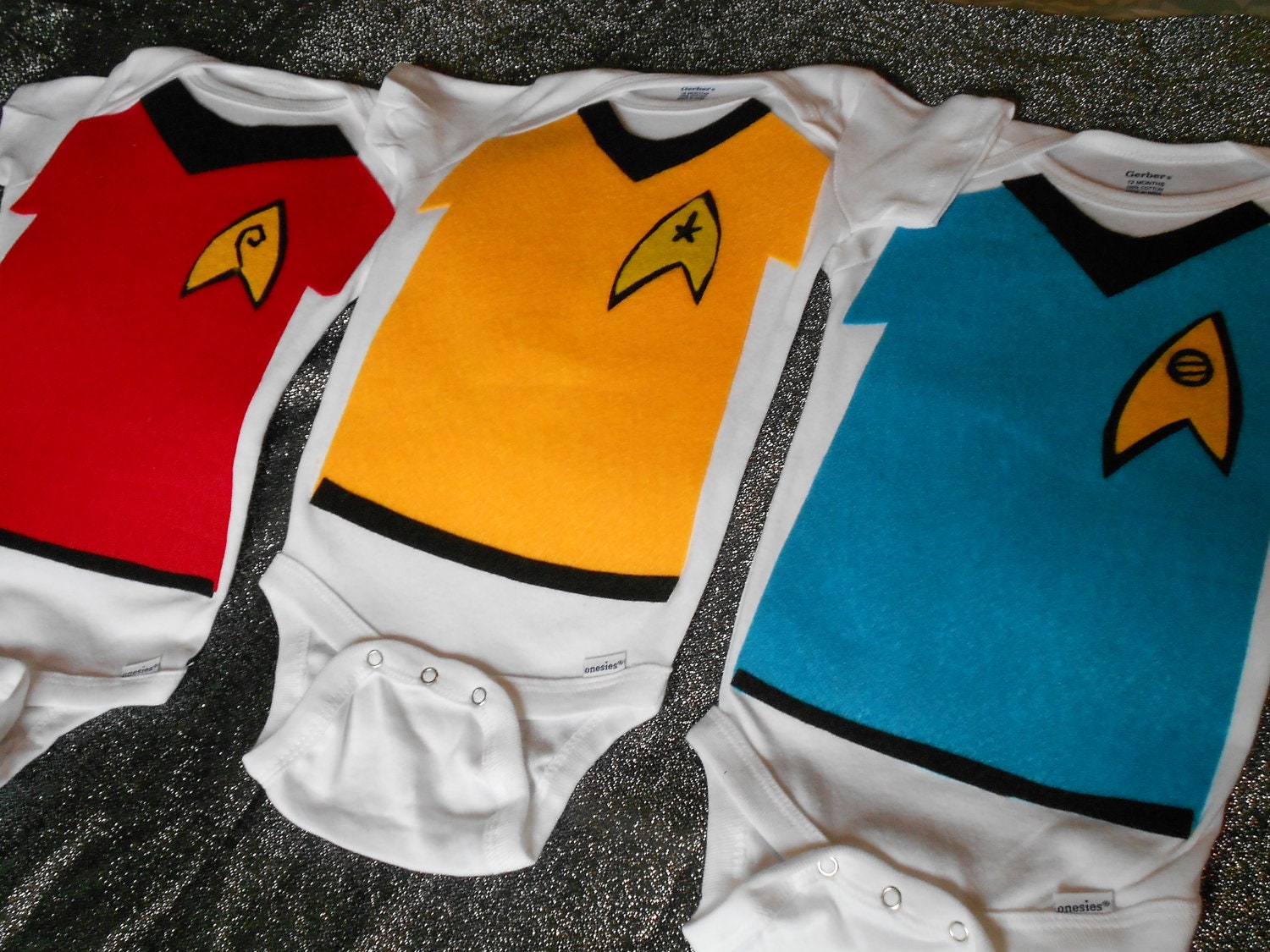 Pirate Wig: This is the perfect finish for a pirate costume! I love the beaded-coin trim detail. Available from YumBaby on Etsy for $64.95.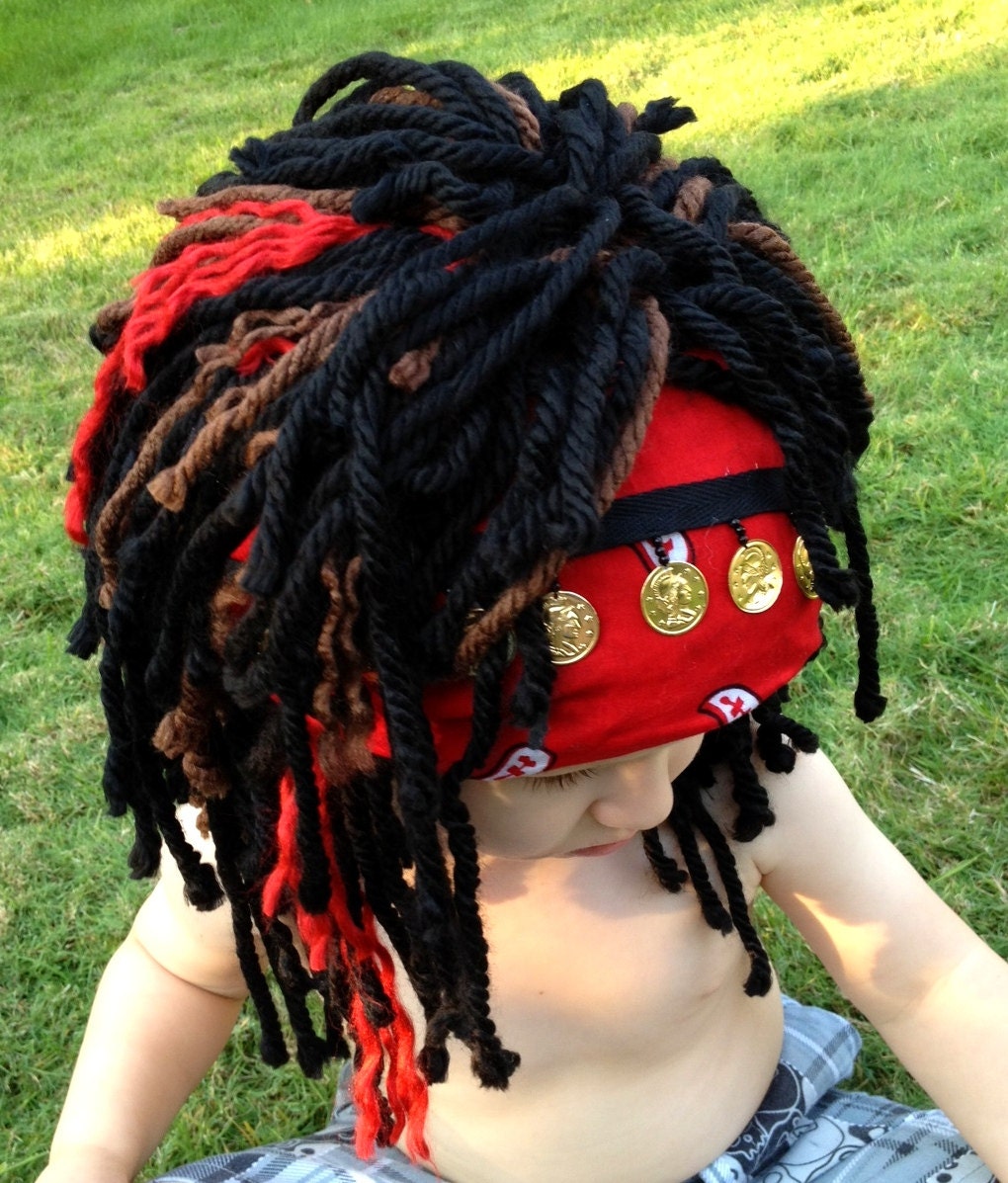 Raggedy Ann Wig: Is there anything cuter than a huge head of hair on a baby? If I ever have a daughter, I'll be contacting the seller to see if she can make a Pippi Longstocking wig. Awesome! Available from YumBaby on Etsy for $44.95.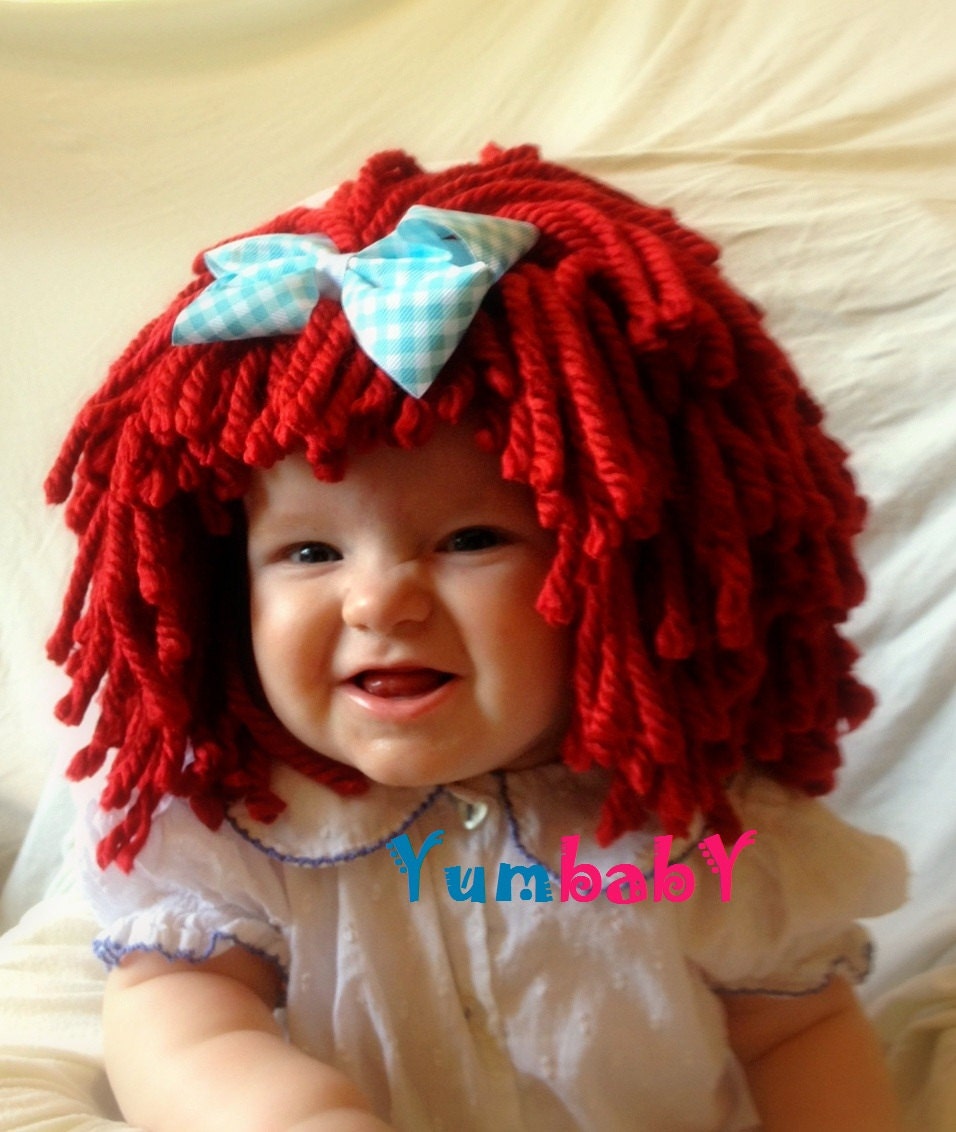 Under the Sea Stroller Costume: If you want to turn heads as you trick-or-treat, this is the way to go. The seller has several different themes from which to choose. Available from MapleTree2000 on Etsy for $150. Due to the incredible amount of work that goes into these, they are available for pre-order for Halloween 2013.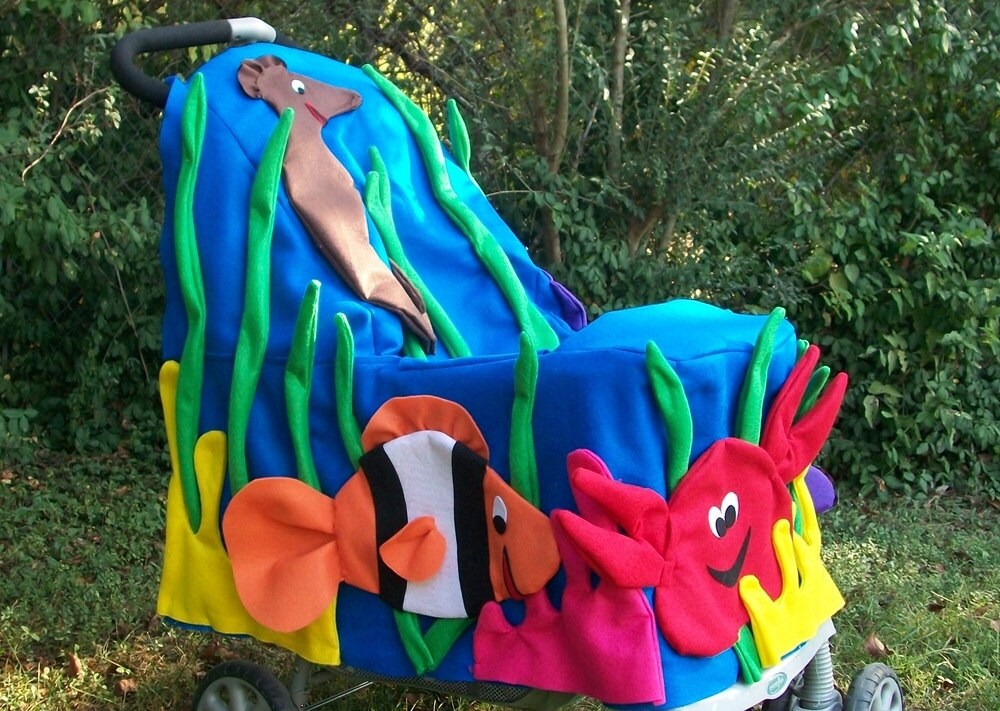 Mr. (or Mrs.) Potato Head: If your child is a Potato Head fan, why not let them be a life-size version for Halloween! Available from MotherFrakers on Etsy for $65.
Rusty Red Moustache: Made from needle-felted wool and available in a variety of colors. Available from Fairyfolk on Etsy for $18.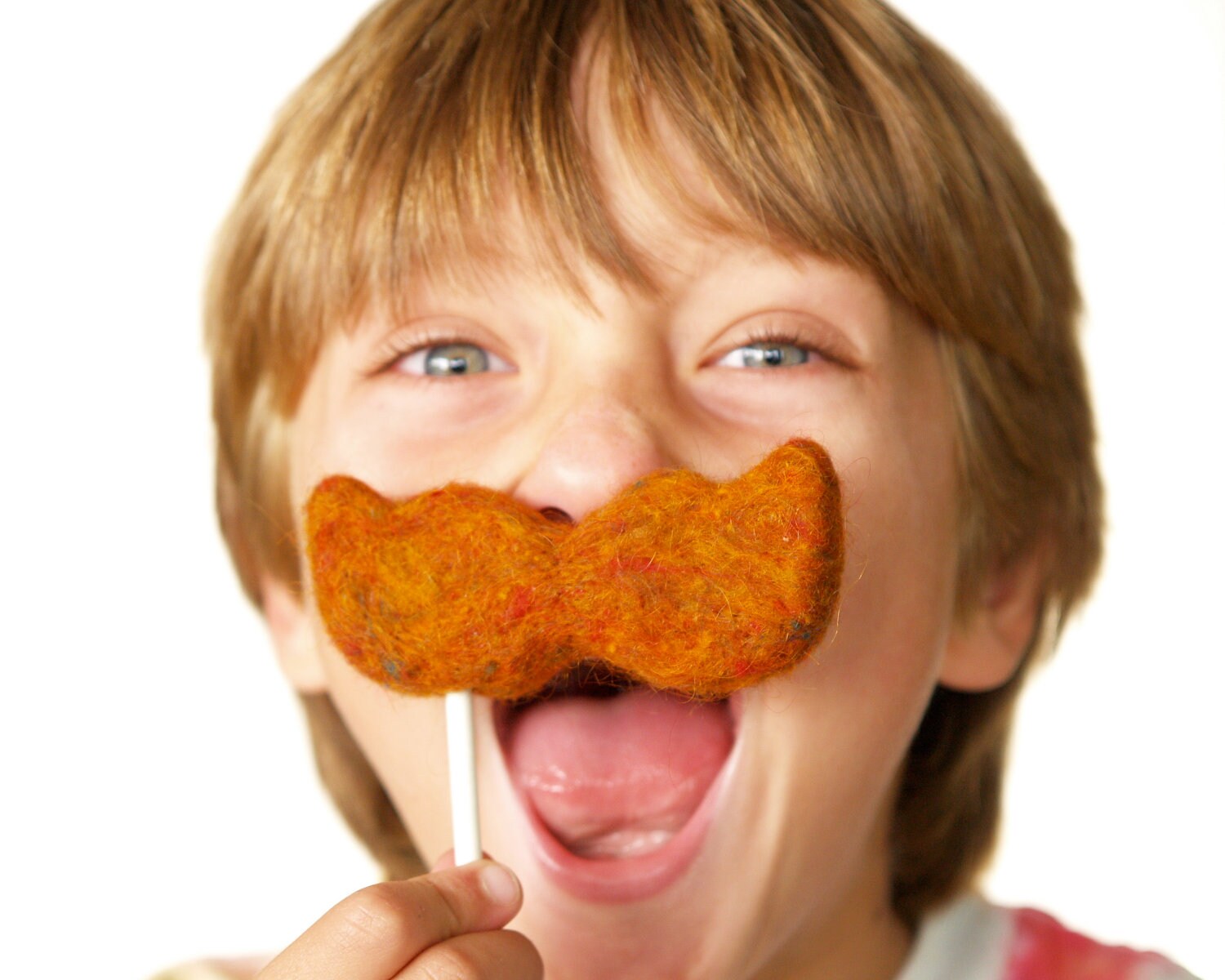 Chicken Hat: A fun, low-fuss costume that can be worn alone or paired with chicken wings. Either make yourself some wearable, feather-adorned chicken wings, or go the easy way out and carry around a bucket of chicken wings. This might be the perfect costume for Dads. Available from BBBsDesigns on Etsy for $12.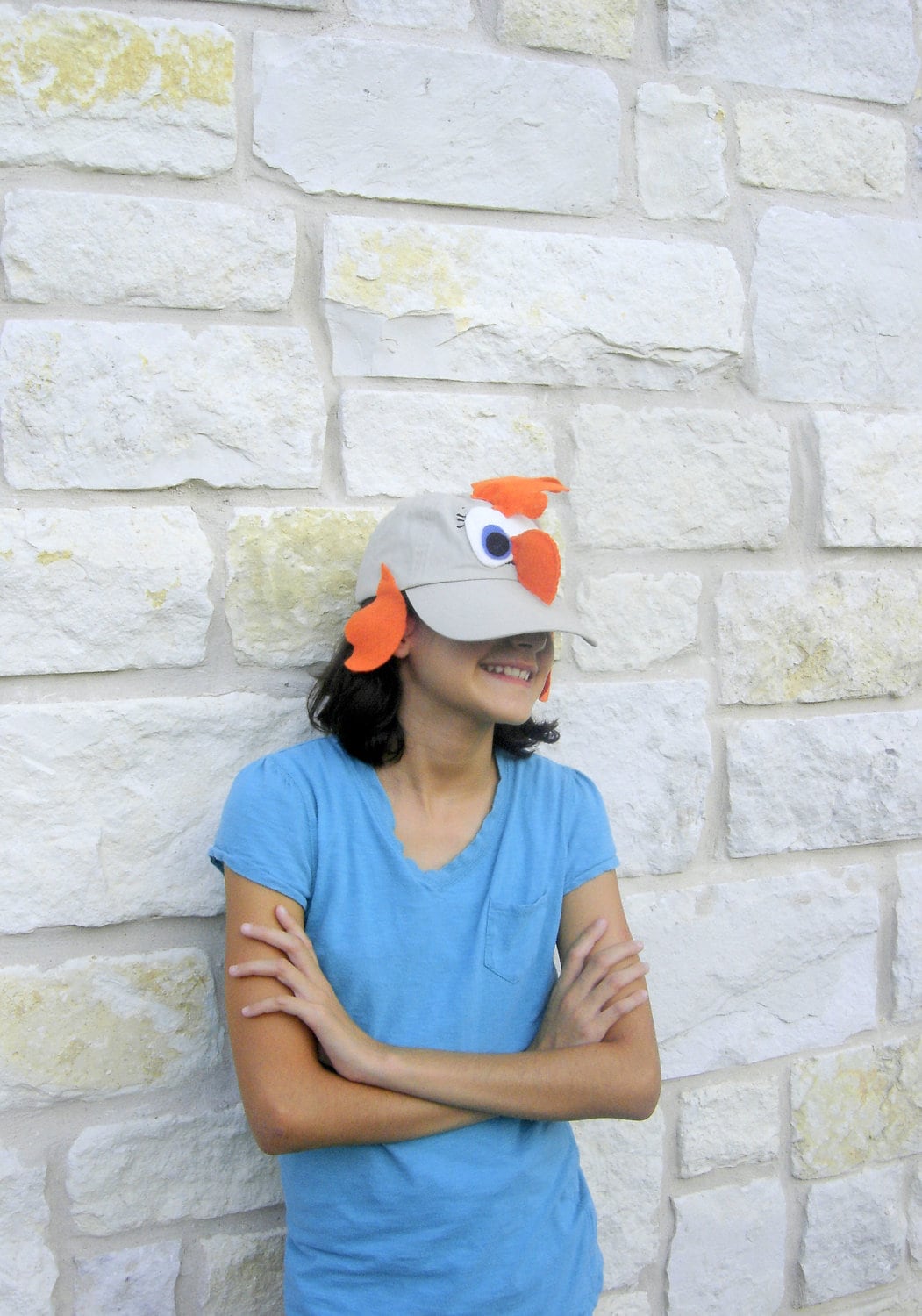 What will your children be for Halloween this year? Will you be joining in the fun and dressing up as well?